URBAN [tiny] TALKS is a series of speeches and discussions with the protagonists of the on-going urban revolution in Berlin and in other European cities. Starting with the falling of the wall in 1989, Berlin has become the symbol of civic virtue, urban activism and participatory design processes.

«What projects are you involved in and how are you personally contributing to the developing process of the city?»; «Where does your inspiration come from and how are you inspiring others?»; «What is your vision of the city in twenty years?». During a relaxing aperitivo time, Leonardo Di Chiara will invite guests from the Berlin scene to answer these questions. Location of the talks is aVOID tiny house (check where it is located at the specific date of the event, the house is on wheels and it moves!). In front of a [tiny] audience of 15 people and a broader public watching the event via live streaming from their comfortable sofa, the speakers will let us into their personal story as urban activists. They will tell us more about their current involvement in shaping the Berlin of the future. At the end of the talk will follow a short discussion panel where the audience is invited to participate.
The protagonists
1° U[t]T (Berlin, 05/12/17 at Bauhaus Campus) | Radbahn, a bottom-up cycling lane 
Matthias Heskamp will be the speaker which will open the first UBAN [tiny] TALKS season. Starting his career as an architect with Álvaro Siza in Porto and later on with David Chipperfield in Berlin, he founded "paper planes e.V." in 2016. "paper planes" is a nonprofit association based in Berlin which aims at researching innovative social and technological concepts that make urban spaces more people-oriented and environmentally friendly. Pilot project of his group is Radbahn Initiative which foresees the conversion of the idle space below Berlin's aboveground subway line U1 into a bicycle lane (www.radbahn.berlin).
2° U[t]T (Berlin, 23/01/18 at Bauhaus Campus) | Holzmarkt, a village in the city
Benjamin Scheerbarth will be the guest speaker for the second appointment of the series. He is an urban planner and he had been working at Holzmarkt concept for several years together with founding members of the Initiative. Benjamin will tell us the inspiring story of urban activism behind the creation of Holzmarkt and the newest developments also made in collaboration with GRAFT and other architectural offices. He will be open to answer your questions. About Holzmarkt: http://www.holzmarkt.com/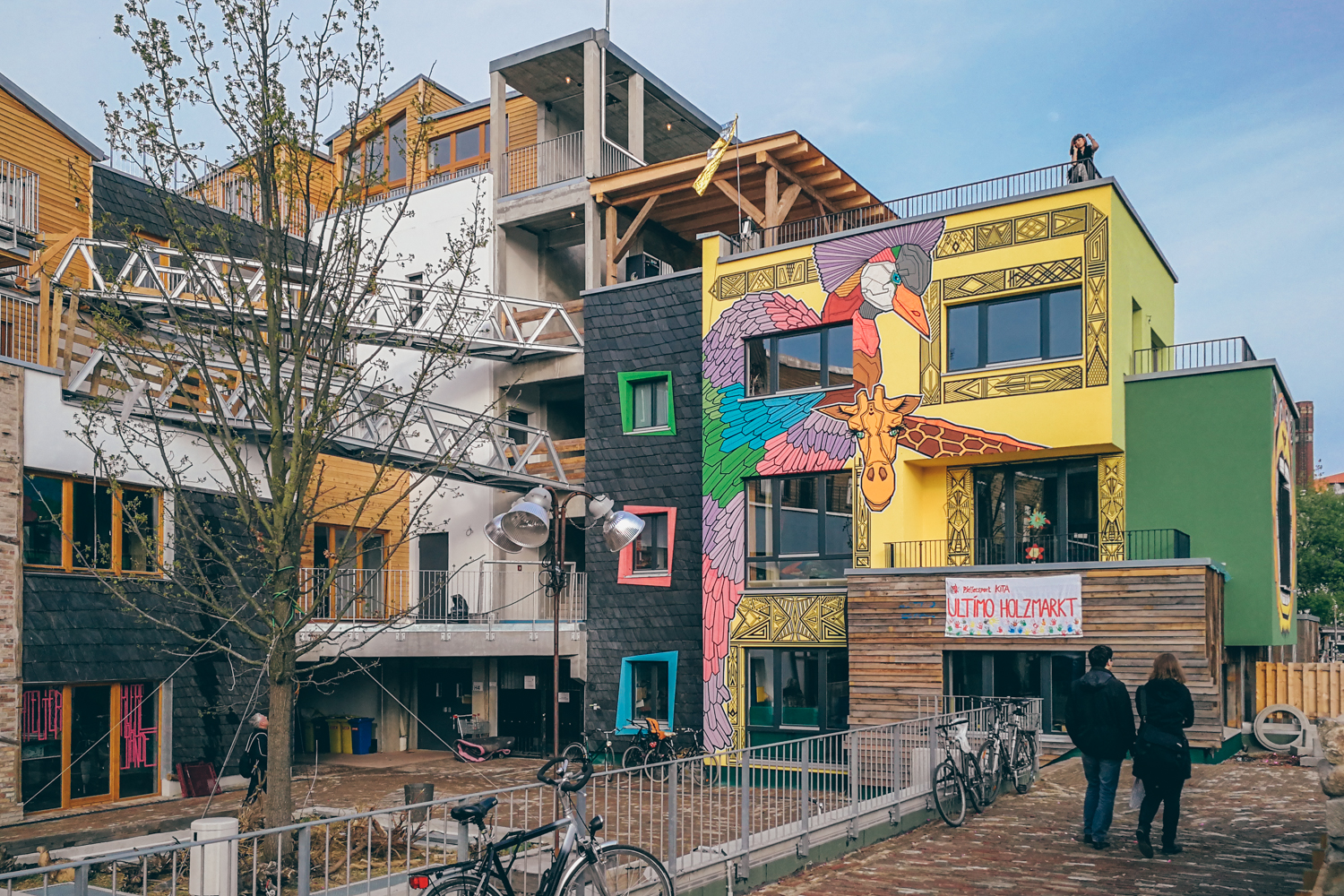 3° U[t]T (Berlin, 23/01/18 at Bauhaus Campus) | Silo city from others' leftovers
Can we live (and build) from others' leftovers? Jan Koerbes and his team at REFUNC are experimenting how waste materials can be turned into high quality micro-housing solutions and, in a bigger scale, into leftovers cities. His research is principally focused on the refurbishment of old grain silos envisioning the creation of a complete new model of sustainable urban settlement: the Silo City. "As a contraposition to the standard perception of architecture and as a reaction to a dynamic life as garbage architect and international 3D troubleshooter, I developed a dynamic and mobile living structure from a grain silo and a selection of local waste materials. Various simple but logical technical systems enable the silo to be almost independent of civilization, e.g. the shower which works on 5 liter circulated water. In order to look from a different angle at the standard way of living, I started to live with my daughter in the experimental house, which we moved to Berlin at the end of july 2013. The 'silo city' project in Berlin questions the general dynamics in housing and public space, inviting contrasting groups of society to experience the other side of mobility and architecture, from doctors to lawyers, through workers and gardeners to politicians and musicians." -Jan Koerbes (http://refunc.nl/)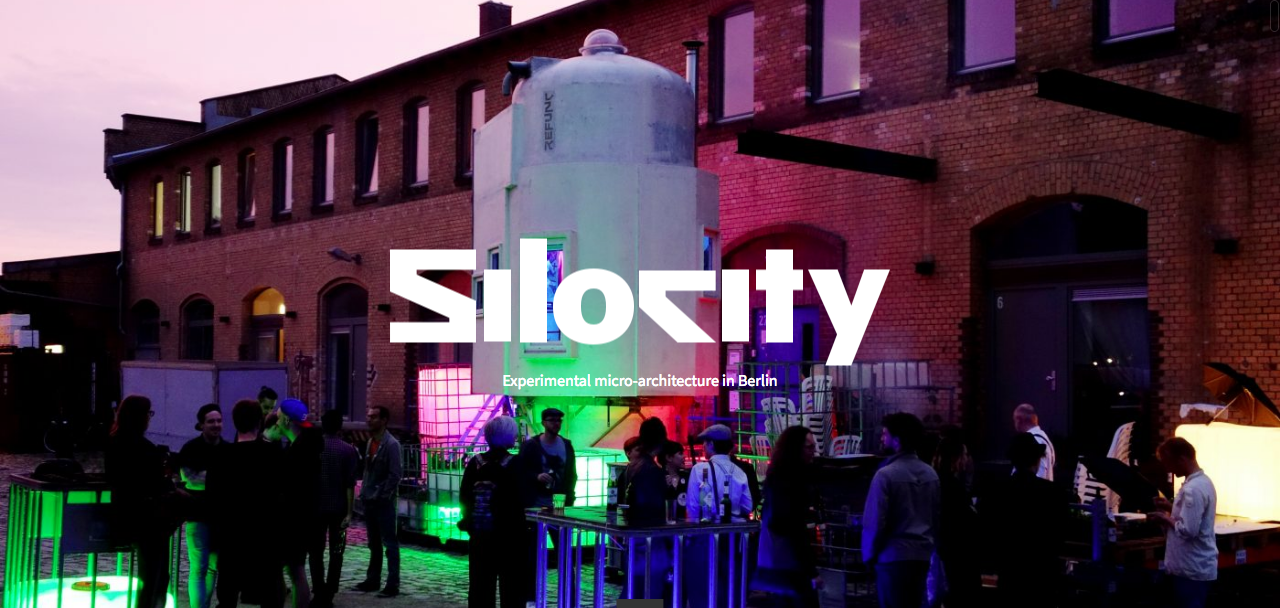 4° U[t]T (Berlin, 23/01/18 at Bauhaus Campus) | Tiny houses for affordable housing crisis?
Can tiny houses help solve the affordable housing crisis? Urban residents have long looked to space reductions as a way to save on housing costs in tense real estate markets. The innovations that they came up with have inspired the tiny house movement and the reaction against constantly increasing per capita floor space levels.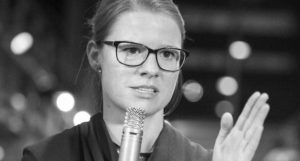 In this talk, Dr. Mary Dellenbaugh-Losse will examine not only the reduction of floor space and clever spatial multi-uses but also serialization and modularization as ways to keep housing costs down and create new affordable housing, in particular in new construction. She will also discuss the possibilities that tiny house research presents for different household types, in particular families with children and multi-generational households. Dr. Mary Dellenbaugh-Losse (Dr. Mary Dellenbaugh) is a Berlin-based urban researcher, consultant, and author with a concentration on integrated post-industrial urban development, specifically: culture and creative industries, real estate market dynamics, intermediate and adaptive reuse of vacant buildings, bottom-up urban development, and urban commons. She has also published widely about the political, symbolic, and normative aspects of architecture and urban planning. You can read more about her work at her website, www.urban-policy.com.
5° U[t]T (Berlin, 27/03/18 at AEDES Architekturforum) | Spinning triangles
Guest speaker Bonaventure Soh Bejeng Ndikung, moderated by Van Bo Le-Mentzel, topic "Art and urbanism" in correlation with the co-production "spinning triangles" project curated by SAVVY and Tinyhouse University.
6° U[t]T (Berlin, 29/03/18 at AEDES Architekturforum) | Tiny Houses in Big Cities
Speaker of the sixth talk is Van Bo Le-Mentzel: Architect, Activist and Founder of the Tinyhouse University. Topics of discusssion: affordability, urban nomadism and minimalism. Tiny houses can be a possibility for few people to live in the city. But can it be also a solution for the urban society in a broader way?
7° U[t]T (Rome, 16/05/18 at Goethe-Institut Rom) | Size and space
Guest speaker: Benedict Esche, architect and scholar at Villa Massimo 2018 in conversation with Leonardo Di Chiara.
8° U[t]T (Rome, 28/05/18 at Goethe-Institut Rom) | Culture of waste
The "Culture of waste" spatial and social regeneration. System of public spaces and parking lots between Tiburtina's train station and Piazzale del Verano in the city of Rome. Guest speaker: Giustino Cacciotti (architect)
9° U[t]T (Rome, 30/05/18 at Goethe-Institut Rom) | Tiny Houses and University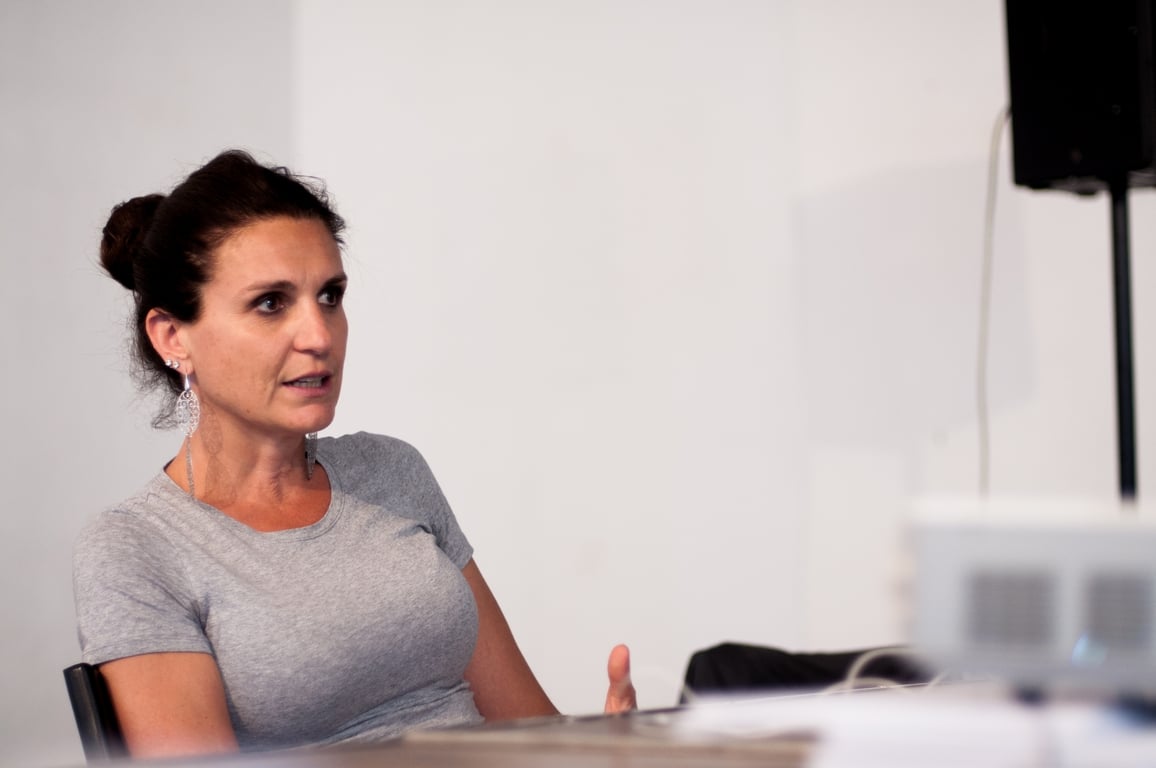 Guest speaker: Architect and Professor Chiara Tonelli. What can students learn from a tiny house self-built project? How to bring the "learn by doing" method to Universities?
10° U[t]T (Berlin, 01/08/18 at Urania Campus) | Tiny living in Copenhagen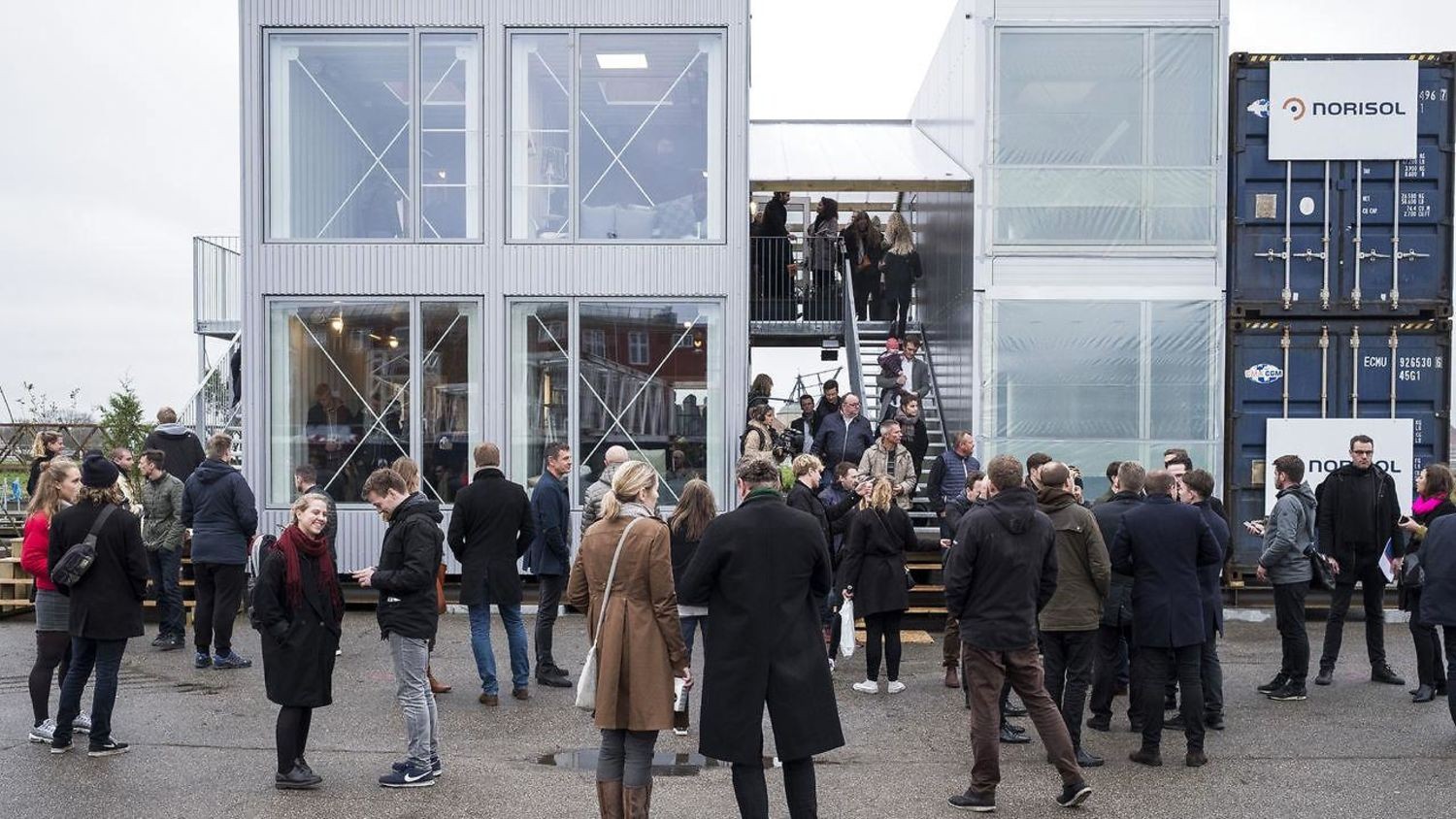 Container villages, independent neighborhoods, communal living houses. Leonardo Di Chiara will report about his trip field to Copenhagen. He was there to discover more about tiny and interesting living experiences. Leonardo is a young architect from Italy. He is part of the board of Tinyhouse University and he built the "aVOID" tiny house. With his mobile home he now wants to become a nomad architect.
What can we learn from another city? How can we establish new way of living in Berlin? How can the Tinyhouse University address this topic to politicians?
11° U[t]T (Zürich, 05/19/18 at ZHdK) | 9 ideas for 9 sqm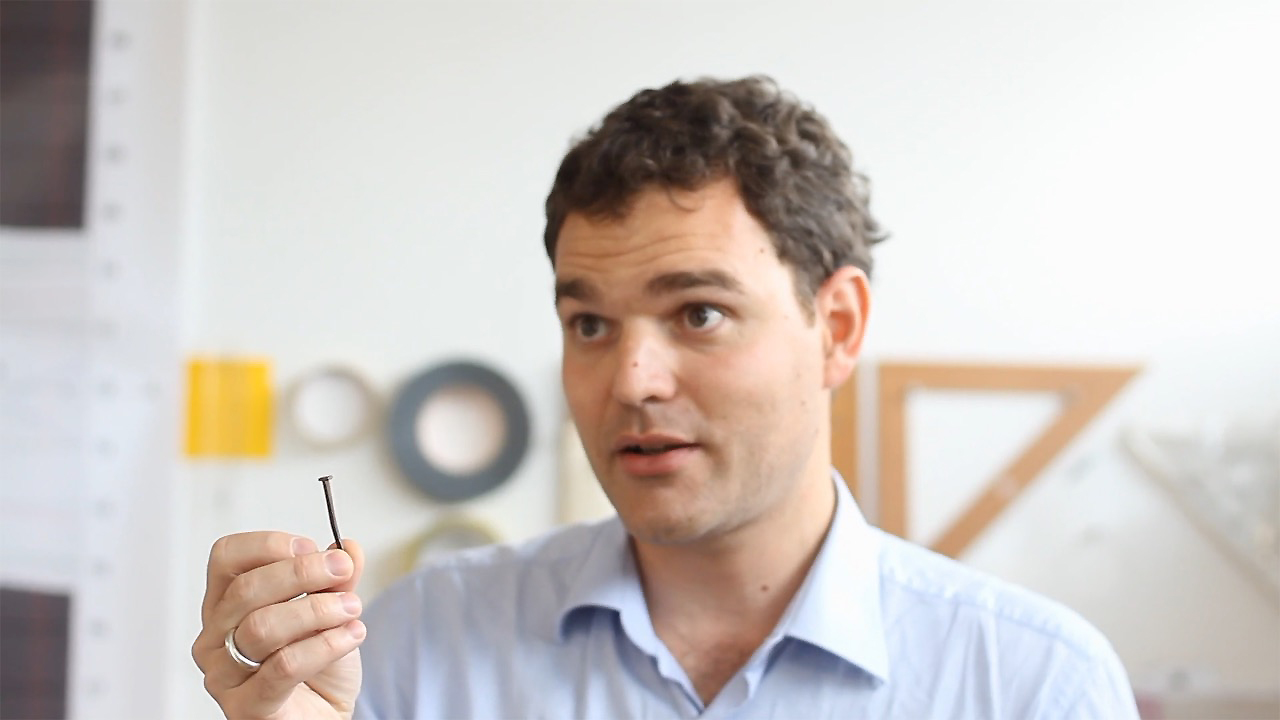 Guest speaker: Antonio Scarponi from Conceptual Devices Zürich
Info
URBAN [tiny] TALKS is curated by Leonardo Di Chiara as part of his field research as winner of the "Premio Berlino 2017", a prestigious prize awarded by Italian Ministry of Culture (MiBACT) and Ministry of Foreign Affairs (MAECI) in conjunction with Italian Institute of Culture Berlin and ANCB The Aedes Metropolitan Laboratory. The series of talks are held inside the aVOID tiny house, a mobile living unit designed by Leonardo Di Chiara and exhibited at Bauhaus Campus, an experimental village inside the garden of Bauhaus-Archiv / Museum of Design in Berlin. The programme is carried on in collaboration with Tinyhouse University e.V., Bauhaus Campus Berlin and Italian Institute of Culture Berlin. All the talks will be in english.
How to participate
If you want to participate in the audience inside aVOID tiny house, please reserve a seat by sending an e-mail to avoid@leonardodichiara.it together with your name/surname and your date of birth. You will receive an e-mail as a confirmation of your reserved seat as soon as the parterre (15 seats) is fully booked. If for any reason you can no longer attend the talk, please cancel your reservation by e-mail or invite someone to take your place. It is also possible to follow every episode of URBAN [tiny] TALKS by watching the live stream on aVOID Facebook page at the following link: https://facebook.com/avoid-tiny-house/. Videos of all the talks will be available in the future on the same link if you can not watch the live stream (watch all the videos at this link).
Get involved!
If you think your story, or the story of some of your friends, needs to be part of URBAN [tiny] TALKS too, please get in contact with Leonardo sending an e-mail to avoid@leonardodichiara.it. If the topic fits the programme, it will be an honour to host you as a speaker.