Mobile, transformable and interactive. These are the characteristics that distinguish the new miniature mobile radio branded RDS – Radio Dimensione Suono. Built on four wheels and towed by a car, the Temporary Radio will travel throughout Italy between urban scenarios and naturalistic spots with the aim of representing an instrument for physical encountering between the public and the intangible world of live radio.

The project is carried out in collaboration with the young architect and engineer Leonardo Di Chiara with his numerous past experiences in the design of small mobile architectures. The construction of the unit was carried out professionally by DIMA Allestimenti, a company specialized in the customization of trailers and special vehicles.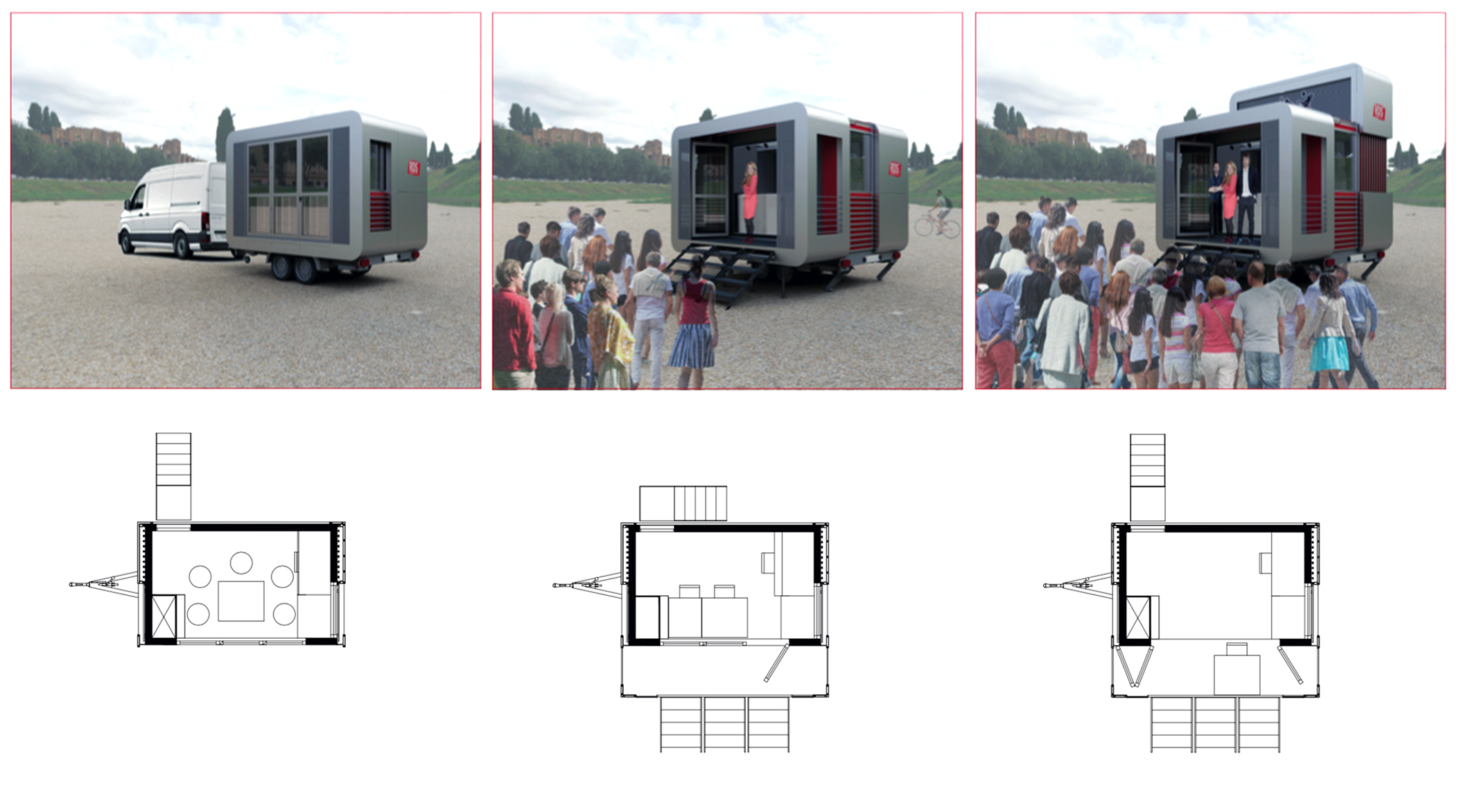 The innovative and versatile design of the Temporary Radio takes advantage of the use of retractable pieces of furniture for the interior space and movable portions of the structure outside. Depending on the needs, it transforms by taking on different layout plans and making it possible to use multiple scenarios with the same vehicle: from a soundproof booth for direct radio to an open stage for entertainment. Interchangeable surfaces and integrated audio-video technologies give to the Temporary Radio many possibilities for branding and personalization such as advertising for sponsors. The Temporary Radio is characterizing itself as a valid narrative tool and attractor of visibility for potential partners.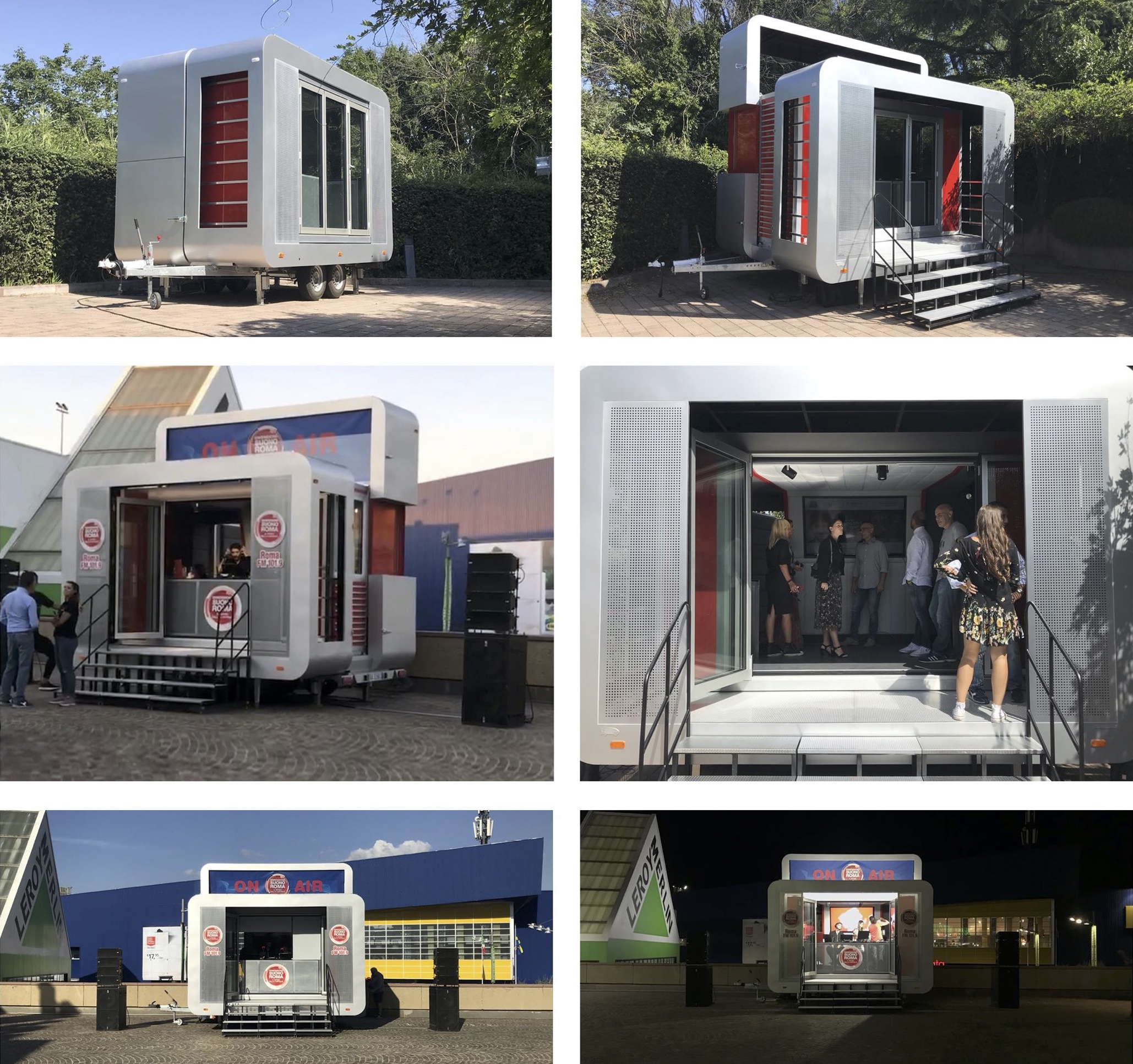 Technical specifications:
dimensions: L – 554.9 cm; W – 252.0 cm (351.0 cm); H – 352.0 cm (472.0 cm)
internal area: 7.9 sqm
internal walkable area: 5.8 sqm
walkable area removable stage: 3.8 sqm
internal floor height: 110.5 cm
removable platform floor height: 95.0 cm
total mass: 3500 kg
vehicle homologation: special trailer category O3
driving license: BE (or higher)
maximum speed allowed: 80 km / h
minimum energy requirement: 6 kW + 6kW (2 CE sockets or 2 generators)
n. operators for logistics and assembly: 2
Temporary Radio construction process:
Watch my Instagram Story Album: