The interior of the small unit is inspired by the balance of emptiness, from which the name aVOID its derived.
The house, composed by a single room lacking of any piece of furniture, is made functional by the activation of wall-mounted mobile devices, which enable different uses of the living space.
The "void" functions as space for meditation where the clear image and the pureness of the room are disturbed only by the spacing between the wooden panels. The homogeneity and the indeterminateness of the grey color are suddenly interrupted by the opening of reclinable devices, such as a murphy bed, tables, chairs, kitchen, a ladder and so on which reveal the domestic warmth of the wooden texture.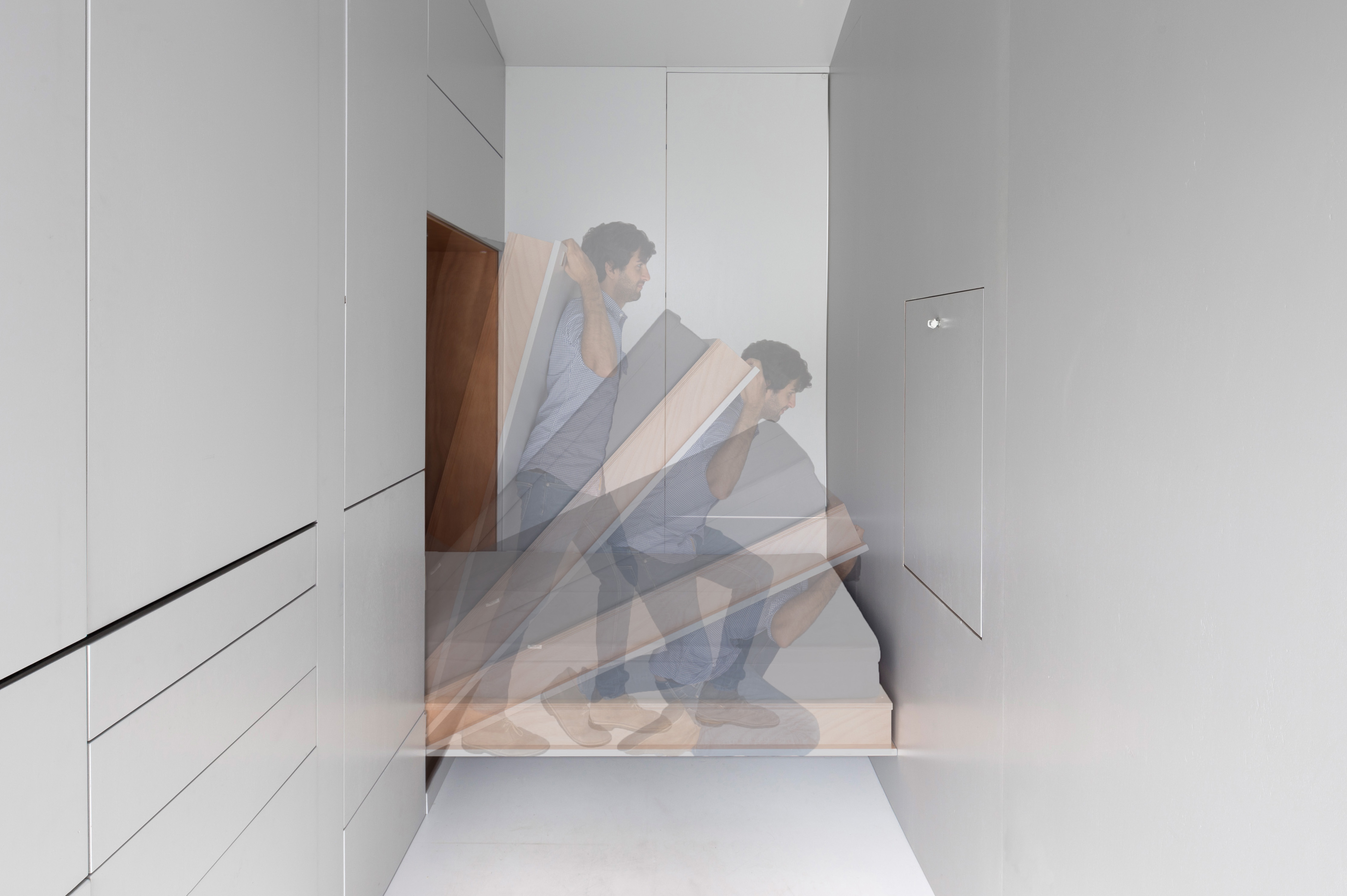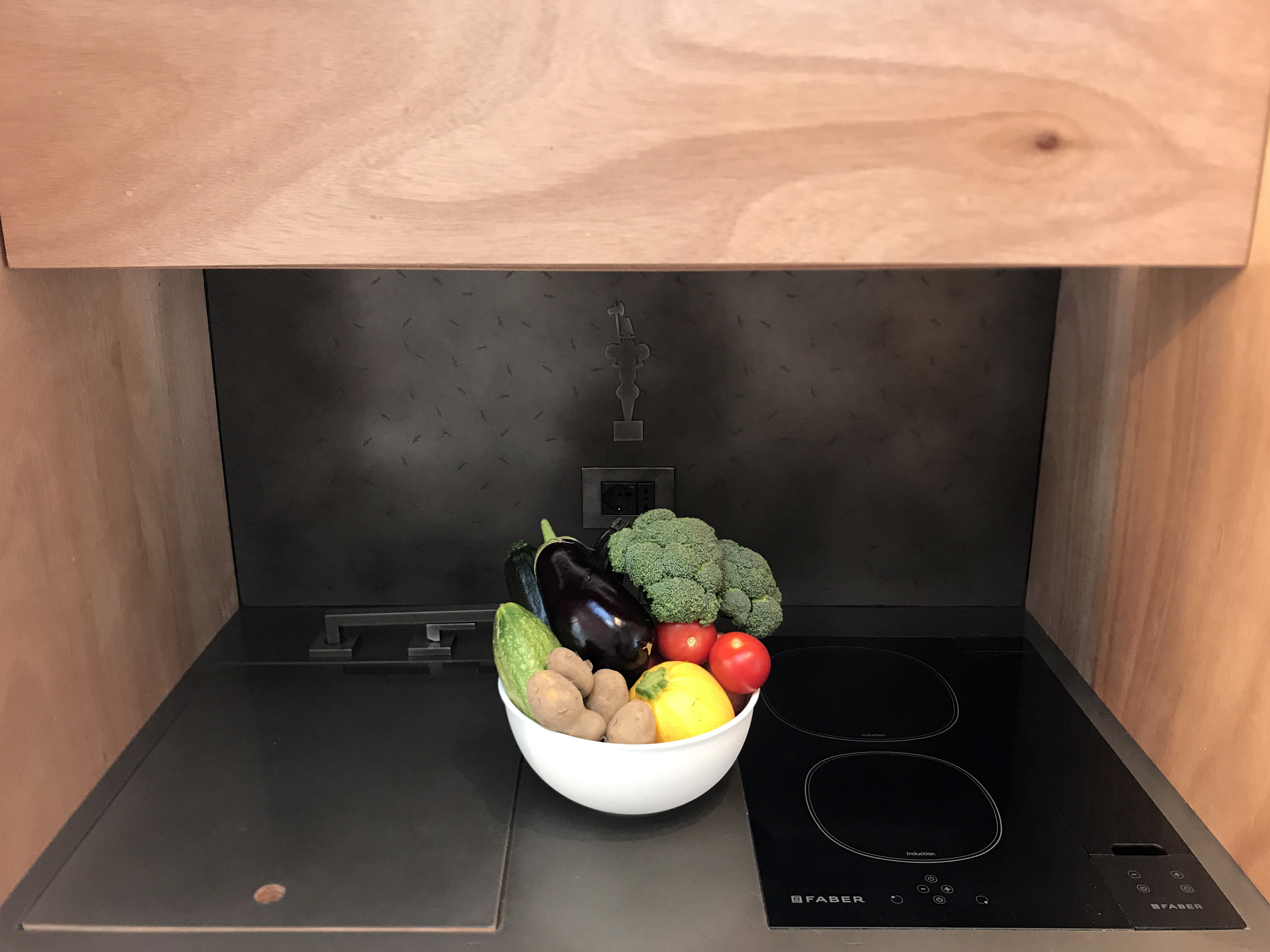 3. the construction site   <   Page 4   >   5. tiny living