«During all my life I have lived in a very small room in my parents' apartment in Pesaro, Italy. I was forced everyday to learn how to organize my space, fit all of my belongings inside the few cabinets, and to adapt my space to host my friends to play or later to study. I grew up with a minimalistic lifestyle, which certainly influences my design.
During my studies as an architect and engineer at the University of Bologna I decided to put into practice my knowledge and build my first house. Forced by the very little savings I had, I started from almost the same dimensions as my room: 9 sqm. I want to demonstrate to myself and to others that, with a strong adhesion to reductionism, it is possible to live respectably in such a tiny space. From past experience in my room I learnt the importance of emptiness – functionally and physiologically speaking. This is why I started developing transformable furniture where everything can be hidden into the wall surface when it is not in use, having as a result 'a void' ready to be used again.
But it was the meeting with Van Bo Le-Mentzel and his newly founded Tinyhouse University in Berlin that gave me the motivation to turn this dream into reality. Like many fresh graduate students, especially in architecture, I could not imagine setting my life in one place forever. Buying an apartment and renovating it was surely not a possibility for me. In Berlin I got to know the great potential of the American tiny house typology: small living structures on wheels that could fulfill my desire to be a "new generation nomad".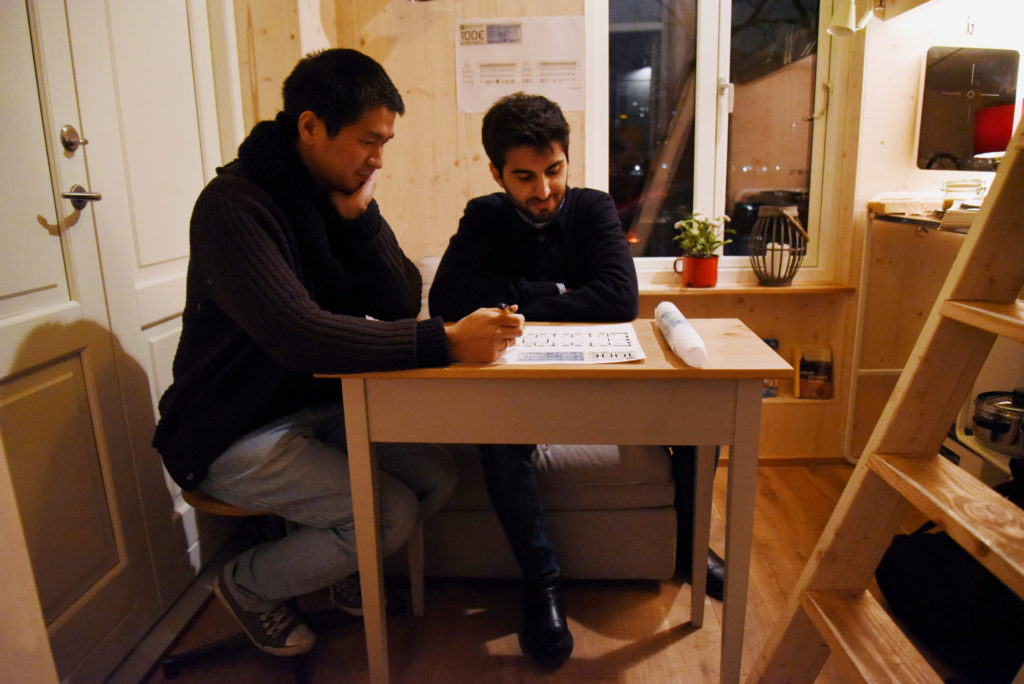 So I didn't waste any more time, I put all my efforts and my savings to build my very first house: aVOID. Now it is parked in the middle of Berlin inside the garden of Bauhaus-Archiv / Museum of Design. Living inside my tiny house is such an amazing experience and it helps me to improve the quality of the space. I am planning to move soon to Copenhagen, then to the Netherlands and maybe to Paris but I am already dreaming of the time when I will return home: Italy.»  – Leonardo Di Chiara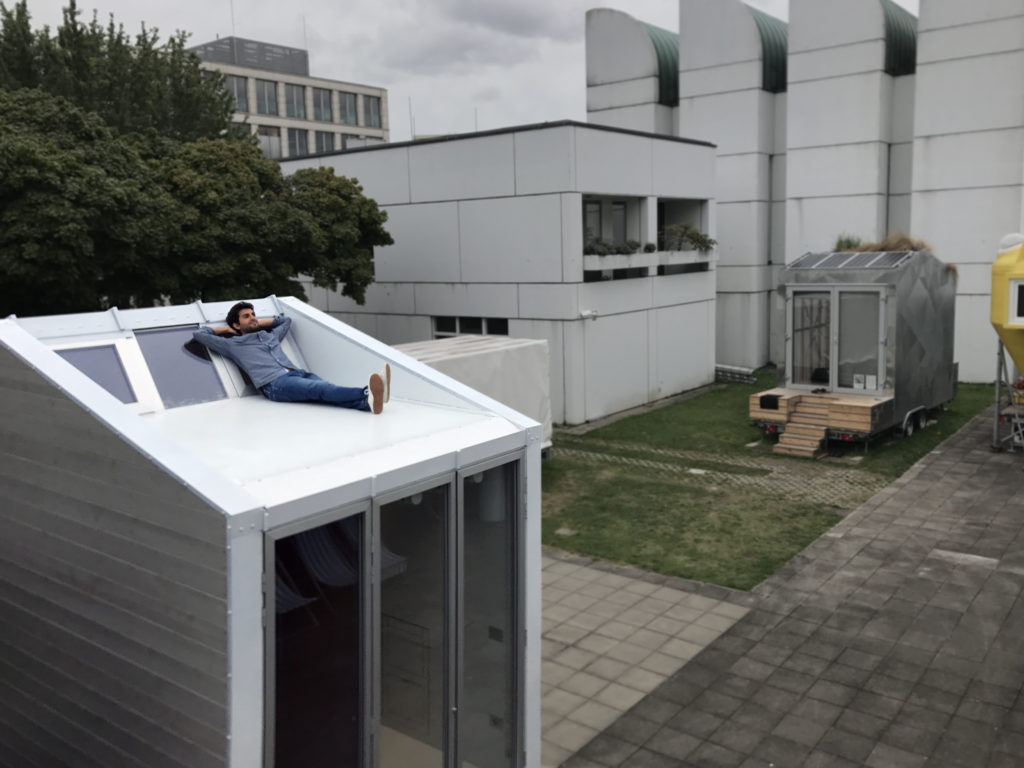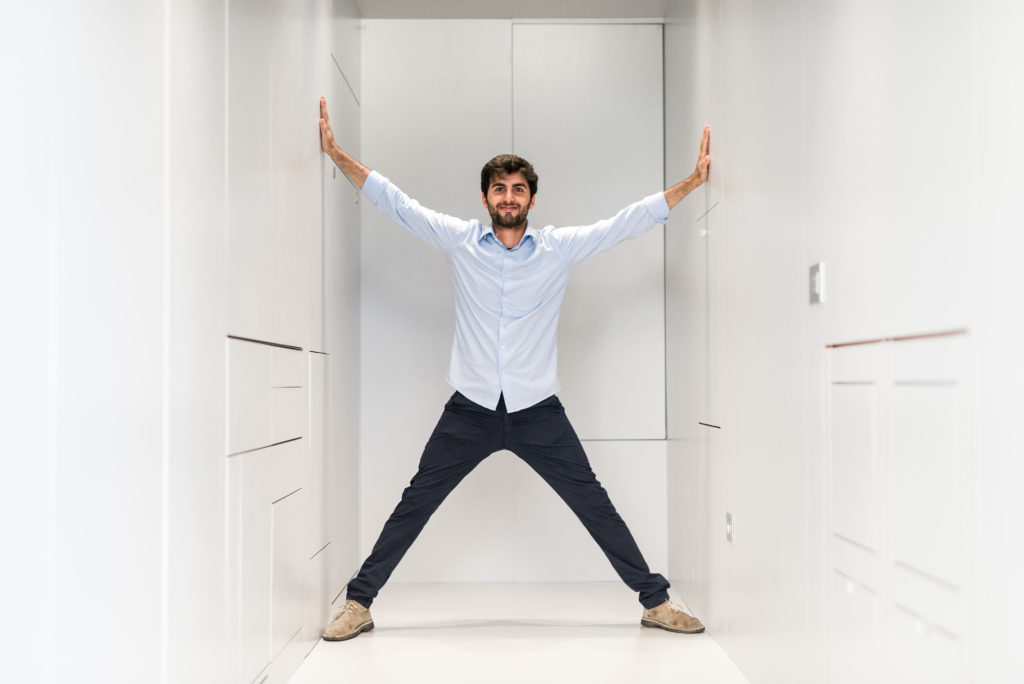 1. aVOID tiny house   <   Page 2   >   3. the construction site