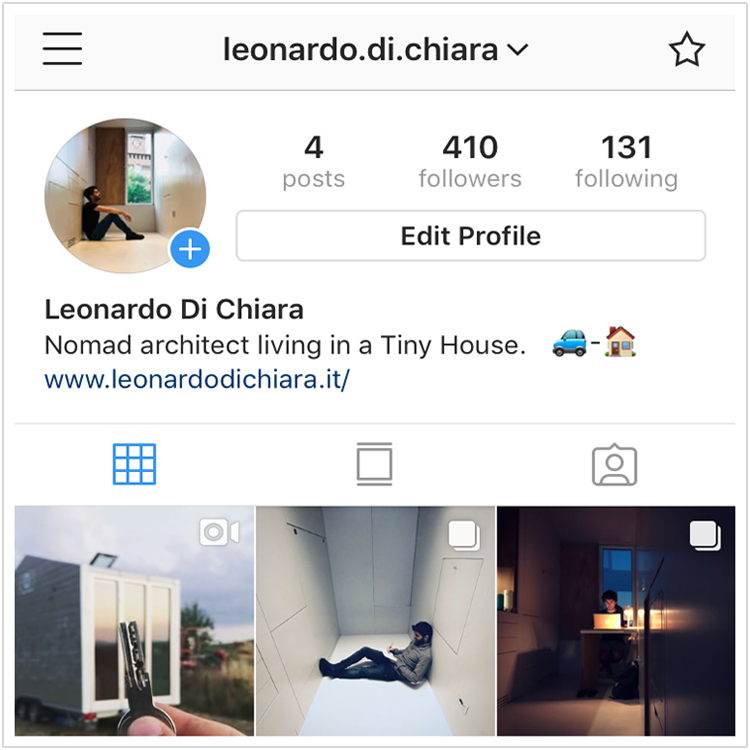 @leonardo.di.chiara
Nomad architect living in his Tiny House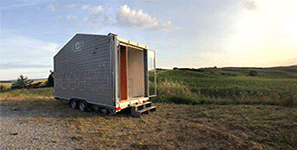 Follow my living experience with new pictures on Instagram at this link!
– – – – – –
Dear visitor,
I am Leonardo Di Chiara, a 28-years-old italian architect and engineer with the passion of temporary architecture and micro-living. You are visiting my personal website where I write about my newest projects and ideas.
I would like to start your tour introducing 
aVOID
: a nine-sqm tiny house on wheels designed and built by me in Italy during summer 2017. It is now exhibited at the Bauhaus-Archiv / Museum of Design. Starting from March 2018 aVOID will be on tour and I need your support (discover how
here
). If you are interested to know more about my tiny living experience, follow my 
aVOID Facebook page
.
Thinking on a bigger scale, the urban environment, I am developing a research about tiny houses and their integration into big cities. Right now I am writing a concept of a replicable model which envisions temporary settlements called
Migratory Neighbourhoods
. Migratory because the houses, like birds, constantly migrate from a location to another taking advantage of the unused spaces in the central areas of cities. If you are interested to know more write me an e-mail at
avoid@leonardodichiara.it
or a message at this 
Facebook page
.
Scrolling down a little bit more you will also find some stories about my involvement as a member of the Board of
 Tinyhouse University
and my work at the world renowned architectural office GRAFT as recipient of the prestigious
Premio Berlino
awarded by Italian Ministry of Culture.
If you have any question don't hesitate to contact me by e-mail.
 Thank you for your time.
Best wishes,
Leonardo