Tiny Talks, Guided Tours, and more. A physical platform for discussion.
With the aim of raising awareness among the public for the need to rethink our housing models, particularly to face the rapid changes of contemporary society, aVOID will be the protagonist of a tour starting in Berlin and ending in Rome. aVOID on Tour was conceived as an ideal continuation of the research promoted by Leonardo Di Chiara within the Bauhaus Campus as a member of the Tinyhouse University. Starting on April 3rd 2018, aVOID will travel through several locations functioning as a physical platform to empower discussions around topics such as sustainability, self-construction, and mobile living in relation to the possibilities offered by tiny houses. At every stage the public will be invited to actively participate in a series of events, including tiny-talks, test-living experiences, guided tours, art residencies, lectures, conferences, contests, and design workshops curated by the members of the Tinyhouse University.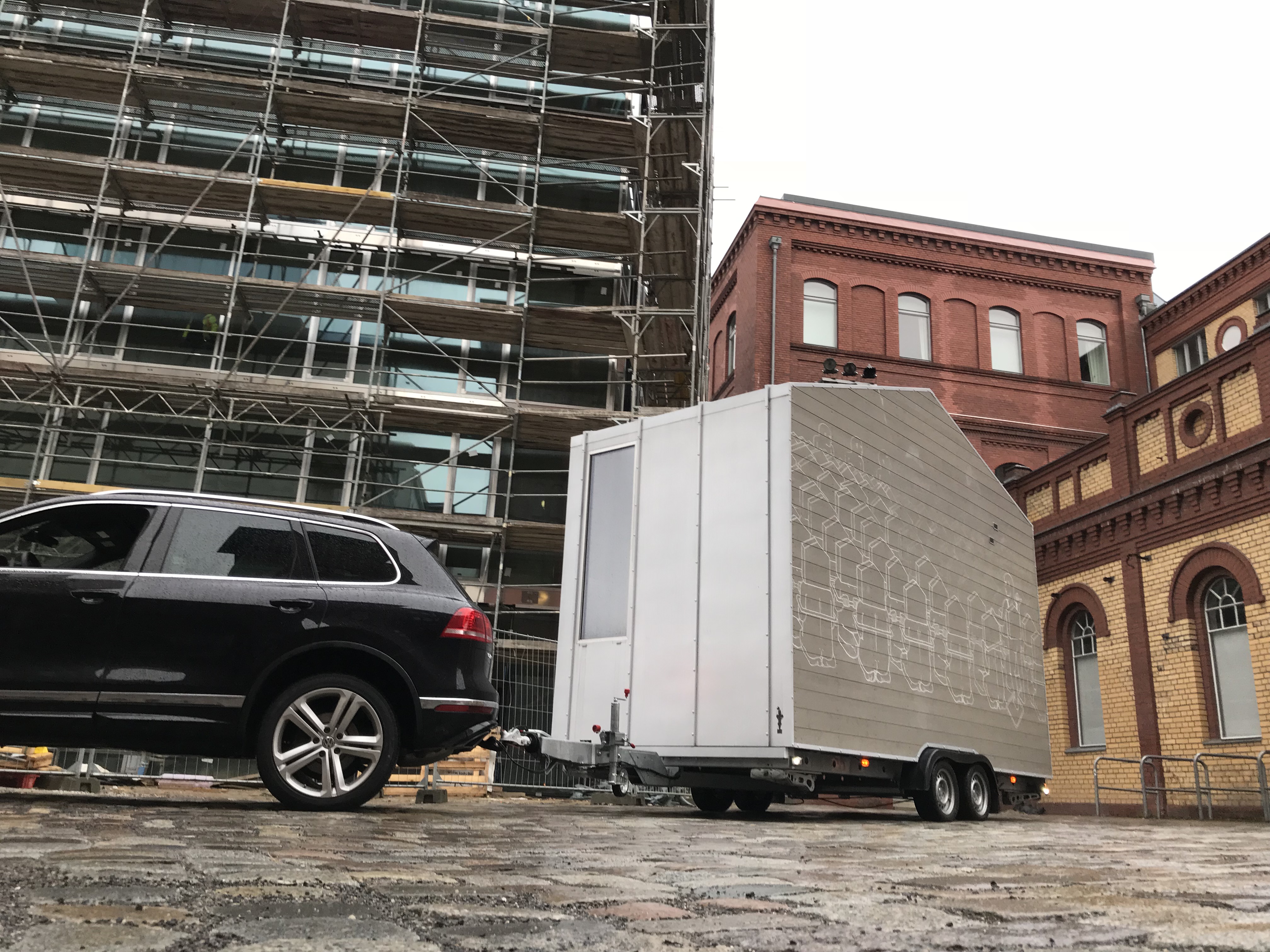 5 cities. 3 countries. 60 days. Pinakothek der Moderne, Fuorisalone 2018, Open House Rome, Goethe-Institut, …
aVOID on Tour includes 7 stages that connect Germany, Switzerland, and Italy in a journey which starts from the Bauhaus Campus in Berlin and ends in Rome. The tiny house will be hosted by museums, like the HfG-Archiv in Ulm; as part of events, such as a city installation during the Salone del Mobile; and by institutions like the Goethe-Institut in Rome.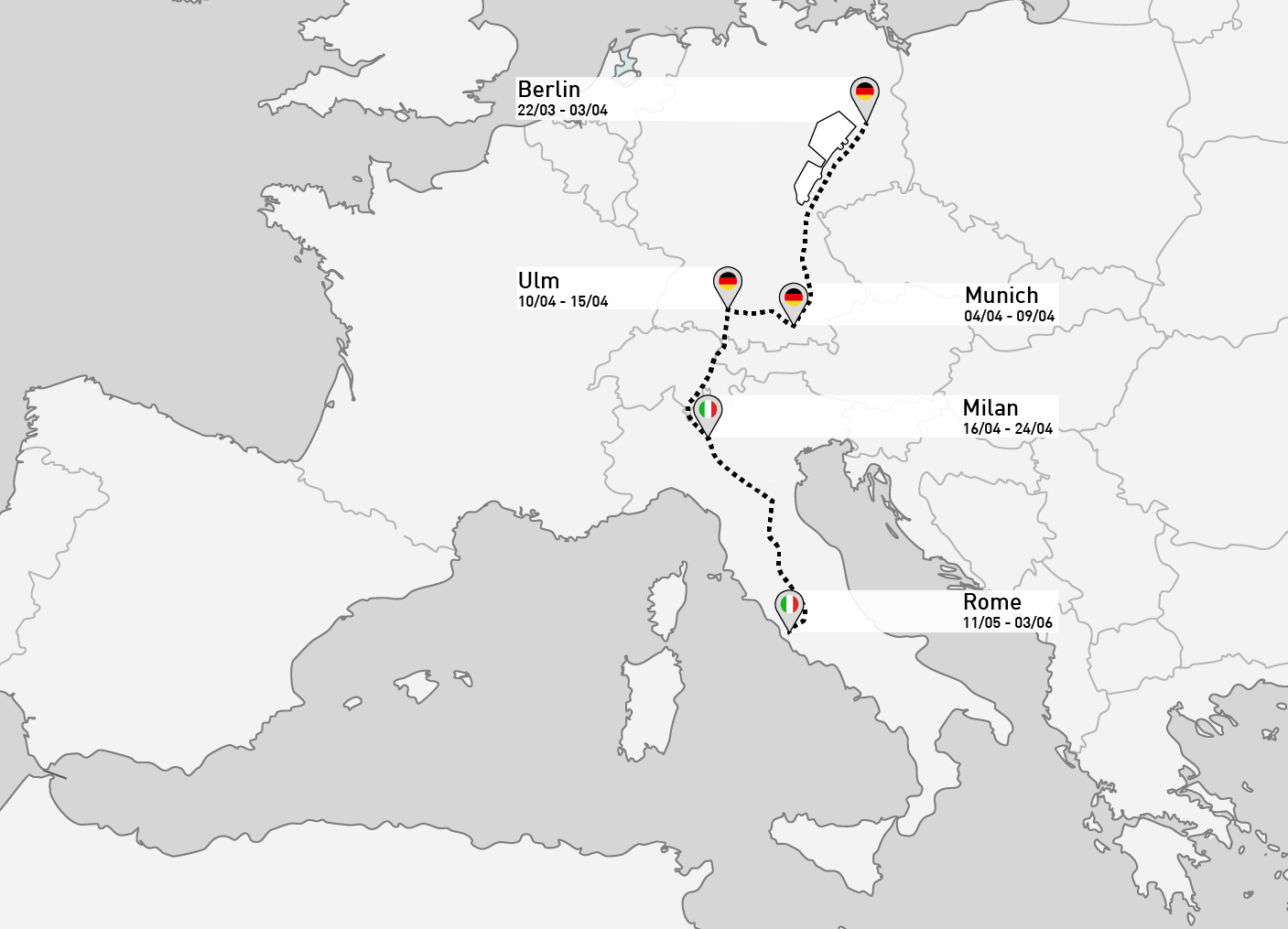 The complete programme includes:
22/03/18 – 02/04/18 || Berlin @ AEDES Architekturforum || Programme || FB event || 

04/04/18 – 08/04/18 || Munich @ Bauzentrum (4 Apr) / Pinakothek der Moderne (5-8 Apr) || Programme || Facebook Event

10/04/18 – 14/04/18 || Ulm @ HfG-Archiv / city center installation || Programme || Facebook Event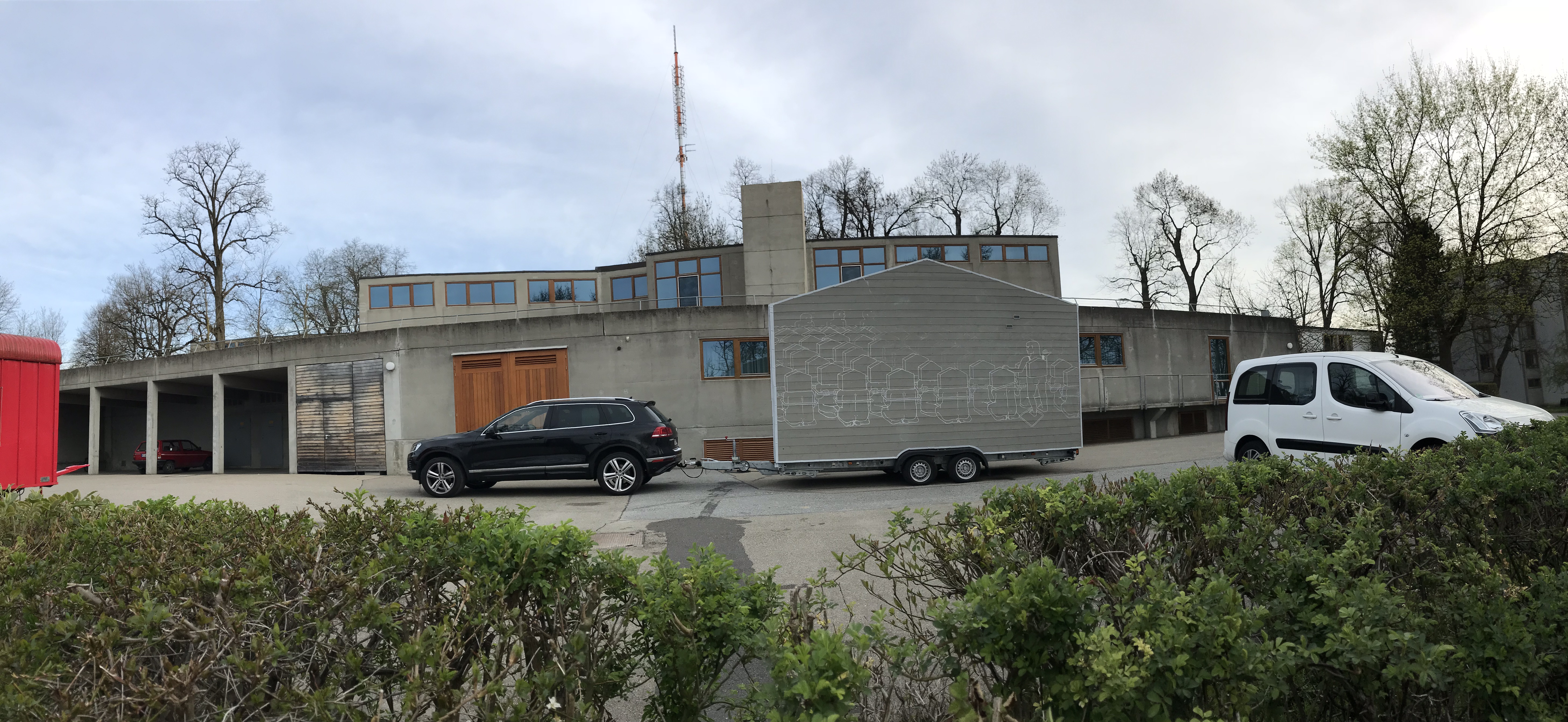 17/04/18 – 22/04/18 || Milan @ Fuorisalone / Milan Design Week 2018 || Programme || Facebook Event

24/04/18  || Mendrisio @ Academy of Architecture (aVOID tiny house exhibited in Milano city center) invited by Prof. Annemarie Jaeggi, Director of Bauhaus-Archiv Museum of Design in Berlin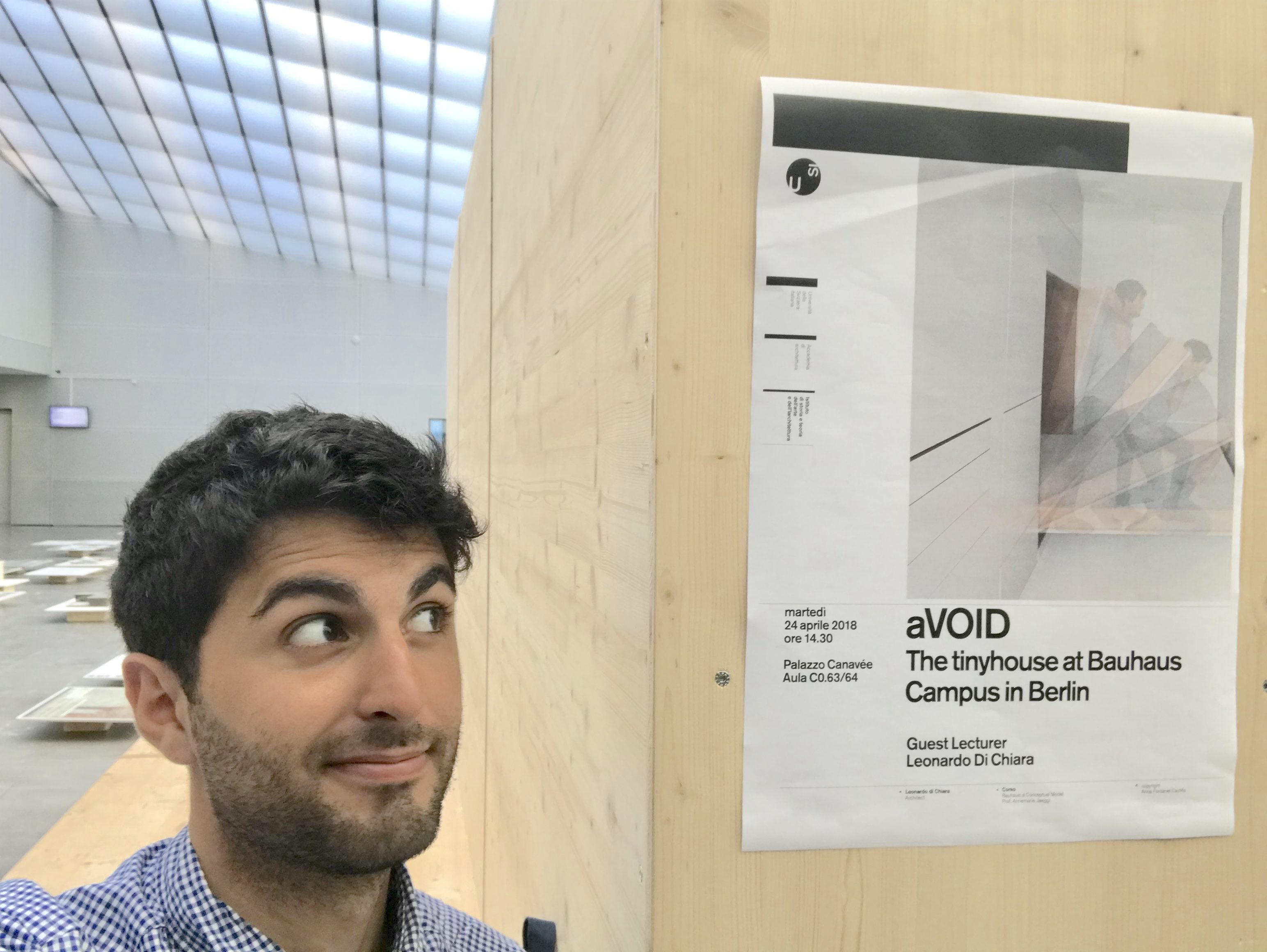 08/05/18 – 30/05/18  || Rome @ Roma3 / MAXXI for Open House / Goethe-Institut || Programme || Facebook Event

Enable discussions, ideas, and inspiration. Become a Sponsor
With planning complete, sponsors and strategic partners are now needed to make aVOID on Tour.
The Tinyhouse University is looking to work with sponsors who can assist with the organisation of tour for the following items: the transport of the tiny house, project management, workshops and events, accomodations, transfers, participatory fee to events or fairs, costs related to various stationery and printed materials.
While sponsorship is of course critical, the ideal partner would be one that has interest in giving support to and participate in the discussions promoted by the Tinyhouse University through aVOID on Tour. They should be an active player in the global challenge related to more sustain- able urban environment through innovative approaches. The sponsors will not just benefit from our wide international reach in media and social media, but would also have the opportunity to use the aVOID tiny house for its marketing strategies, wether through events, communication activities, or surveying campaigns.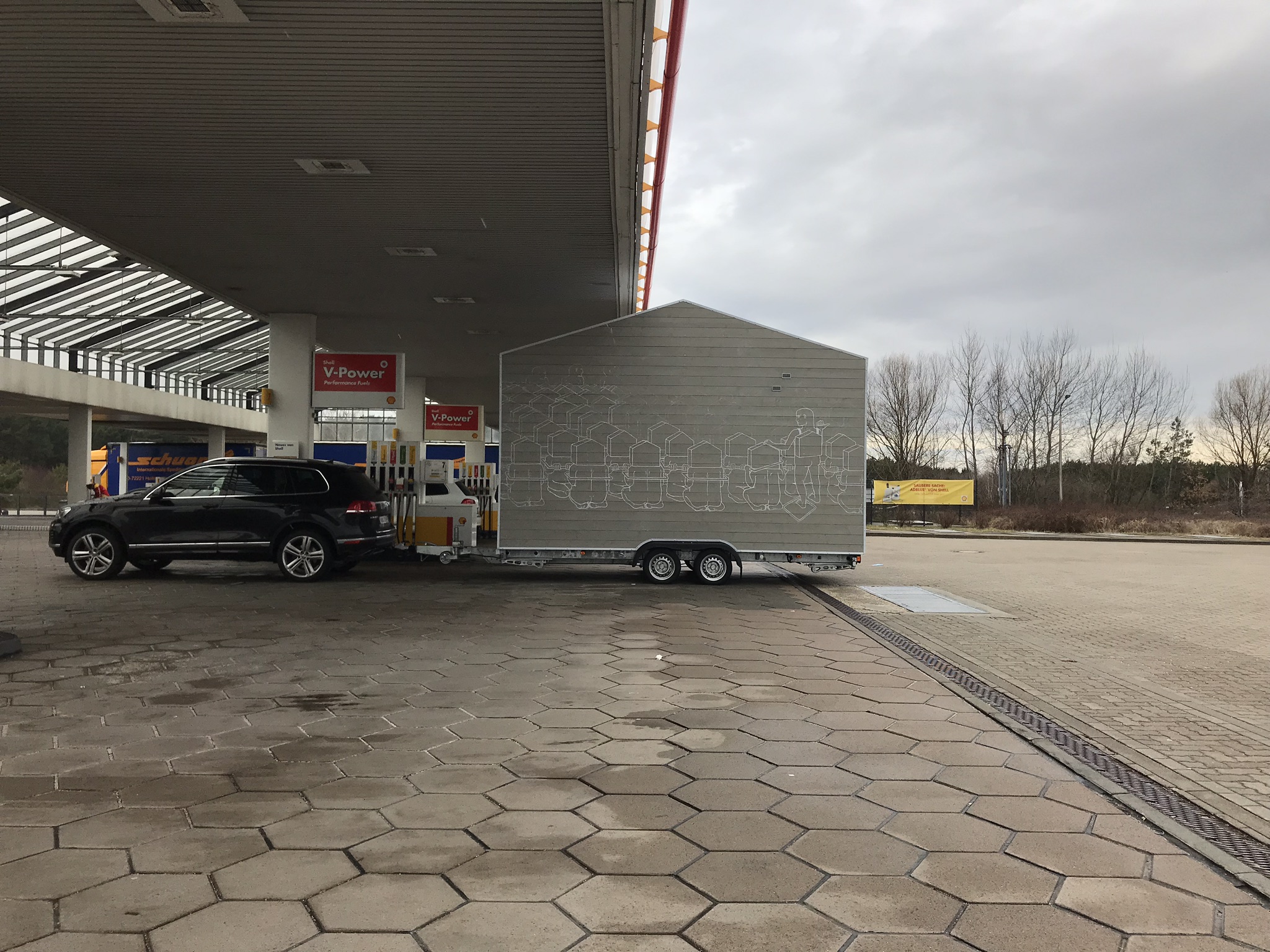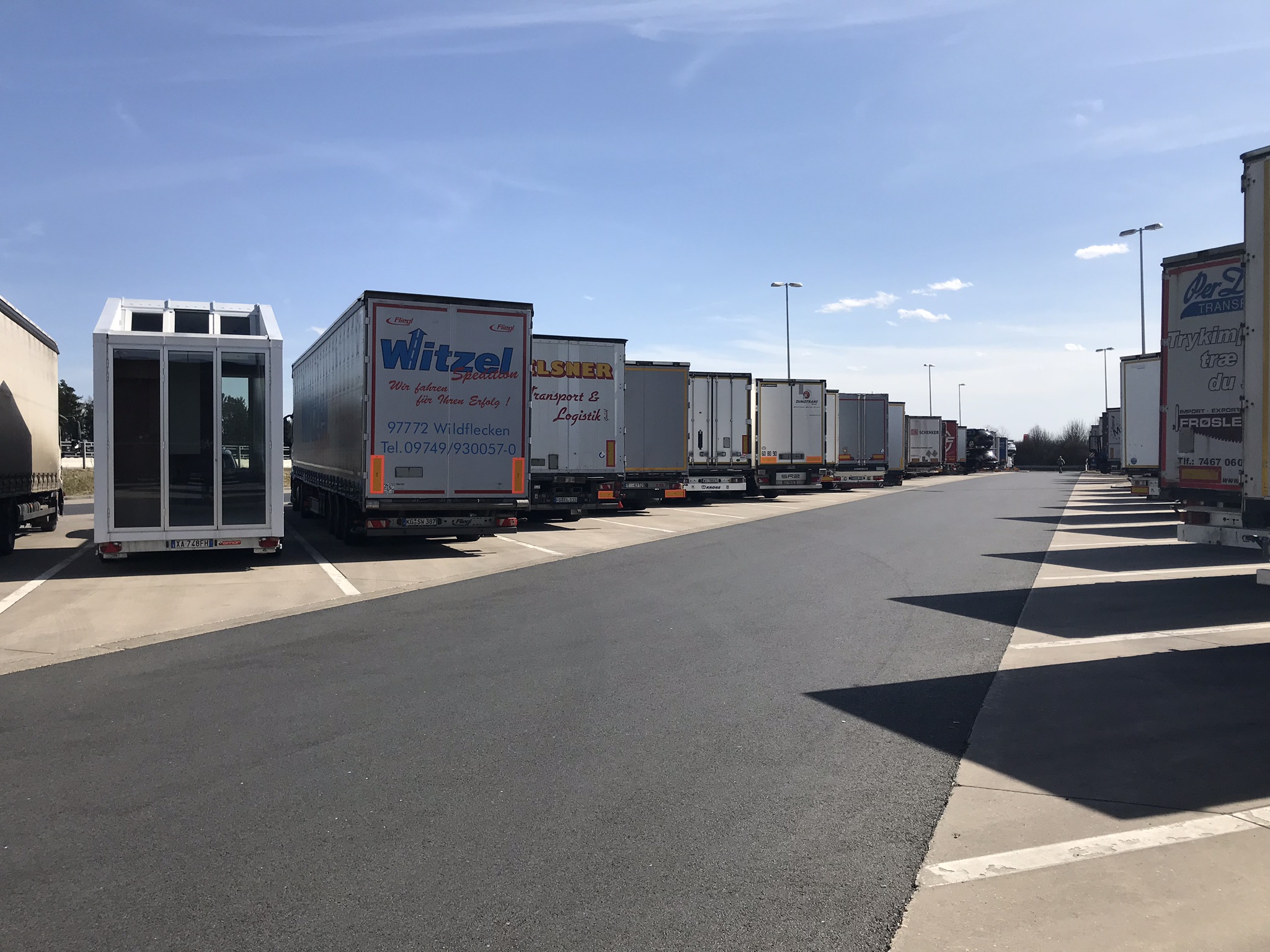 We need your help! Get involved!
aVOID on Tour is an independent no-profit event organized by Leonardo Di Chiara together with the Tinyhouse University volunteers. To realize the tour we still need:
Ideas for tiny-events and tiny-happenings: do you want to cook in a tiny space? Or maybe exhibiting your works of art inspired by urban nomadism? Are you a designer with a new idea and you needs a place where to be discussed? If 9 sqm are enough, aVOID is also yours! Let me know in advance!;
get in contact with journalists and anyone which can help out to spread the word about the aVOID on Tour in each location;
donation to cover the costs for gasoline (1€ / 1 Km, bank account info here)
sponsors which can cover the costs related to the organization of the event
imagine new and exciting stages for the tour in autumn 2018!
If you can provide your help or advice, we would really appreciate this. Please let us know writing at avoid@leonardodichiara.it.